WE ARE RESOXY– Resoxy is committed to helping you create a healthy home environment to relax your body, destress your mind, and simplify your life. Founded in 2021, we are a trusted leader in health and wellness.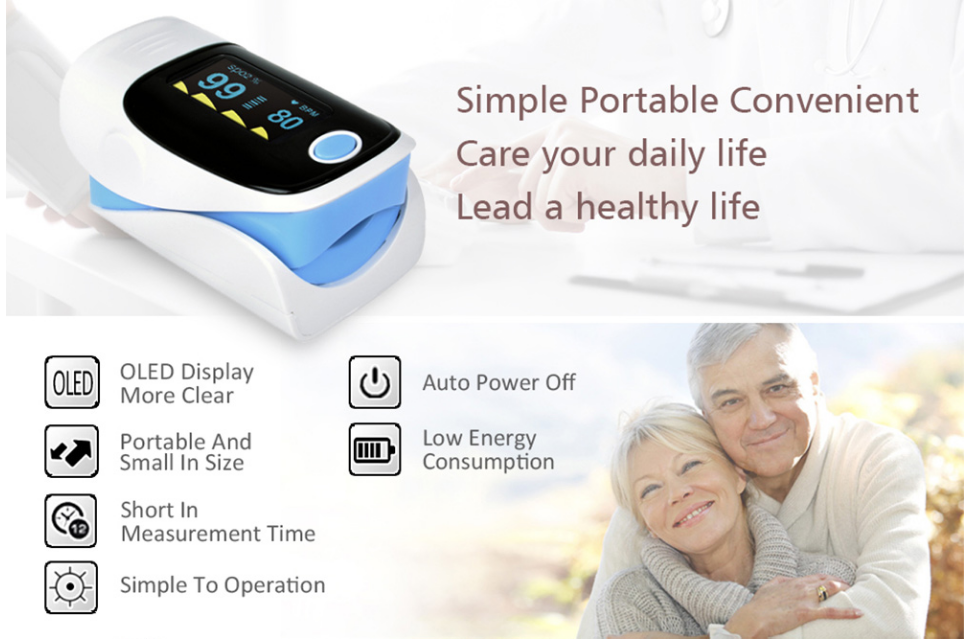 Are you looking for an affordable, non-bulky way to read your blood oxygen levels and pulse rate?
We've created a tool for you that'll give you accurate readings in just 8 seconds. All you need is our device and your fingertip.
Our device is designed to quickly and accurately tell you if your blood is getting enough oxygen. It's also important to know that your heart is beating at a healthy rate. You can trust that our machine will always give you safe and effective results.
This oximeter includes both plethysmograph and perfusion Index (PI) in one device. These two world-renowned features, the Plethysmograph and Perfusion Index (PI), improve the accuracy of the readings by a landslide.
Product Parameters

Model

OLV-80A

Display

OLED

SpO2

Measurement range: 70~99%,

Resolution

±1%

Accuracy

±2% (70%~99%), unspecified (<70%)

Pulse rate

Measurement range: 30~240bpm,

Dimension

130 (L) *100(W) *60(H) mm

Weight

65g(without batteries)
Why is Our Oximeter BETTER?
💊 KEEP A PULSE ON YOUR HEALTH – Comfortably, and accurately, check your blood oxygen saturation level and monitor your pulse rate withRESOXYGEN Pulse Oximeter. The pulse strength indicator and PR waveform display ensures accurate and reliable readings.
💊 FOR SPORTS & RECREATIONAL ENTHUSIASTS – Intended for sport & recreational use only, this SpO2 pulse oximeter is perfect for adults who want to measure their blood oxygen and pulse rate while on the move. Plus, the included lanyard makes it easy to carry.
💊 EASY TO USE – With easy one-touch operation, this portable pulse oximeter allows you to check your SpO2 levels while monitoring your pulse rate and strength on the go. Simply clip the device to your finger, touch a button and you're all set.
💊 FEATURES – Featuring a high-brightness OLED display, this pulse oximeter has a low-battery indicator and uses only 2 AAA batteries. Plus, its low power consumption ensures longer use time.
Medical Fingertip Pulse Oximetro Instructions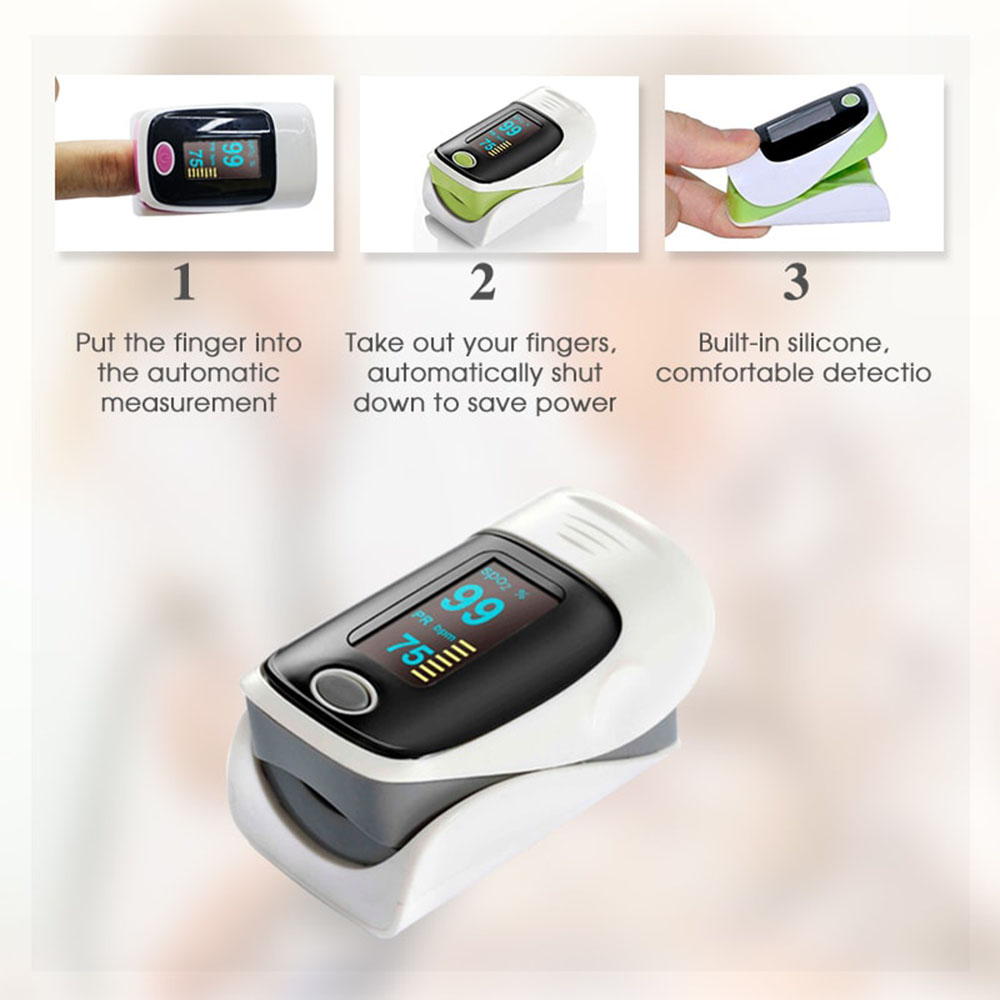 Medical Fingertip Pulse Oximetro Product Features:

• Color OLED display, four directions adjustable
• SpO2 and pulse monitoring with waveform display
• Low-power consumption, continuously work for 50 hours
• Small in size, light in weight, and convenient to carry
• Low voltage alarm display, Auto power off
• Five colors selectable
•Runs on standard AAA batteries