Low Cost, Reliable Oxygen Therapy for Home Use.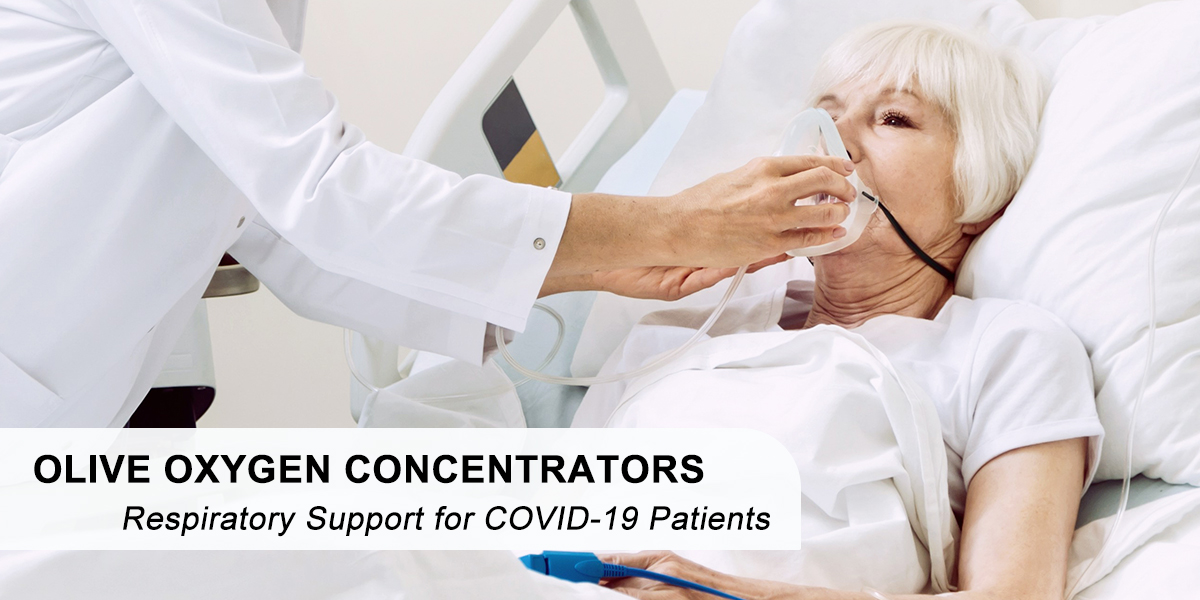 OLV-5S oxygen concentrator adopts 220V/110V AC power supply, uses air as raw material and high-quality molecular sieve as adsorbent, and adopts the principle of pressure swing adsorption (PSA) to directly separate oxygen from nitrogen at normal temperature, oxygen of high purity is thereby produced.OLV-5A home care oxygen concentrator By supplying oxygen to patients, the machine can help the treatment of cardiovascular and cerebrovascular diseases, respiratory diseases, chronic obstructive pneumonia etc. and the rehabilitation of anoxic patients. Oxygen absorption can improve physical oxygen supply conditions and achieve the purpose of oxygenating care. It is suitable for the middle-aged and elderly, people with poor physical fitness, pregnant women, students and other people who suffer different degrees of physiological hypoxia. It can also eliminate fatigue and restore somatic function after heavy physical or mental exertion.
Product Specification
| | |
| --- | --- |
| Model | OLV-5S |
| Oxygen flow | 5L/min |
| Oxygen purity | 93%±3(V/V) |
| Power supply | 220V 士 22V 50Hz 士 IHz/ll0v 土 15V60Hz 士 1Hz |
| Output pressure | 20Kpa-60Kpa |
| Input Power | 210VA |
| Sound level Less than | 45 dB |
| Net Weight | 25KG |
| Dimension(MM) | 500 X320 X 240(mm) |
| Working System | 24*7 h Continuous flow |
Why is OUR Oxygen Concentrator BETTER?


√ POWER SAVING & TROUBLE FREE
The RESOXY Home Oxygen Concentrator is designed from the ground up to deliver consistent trouble-free performance and reduce overall oxygen therapy costs. Its advanced motor provides 5 LPM of Continuous Flow Oxygen, while using less electricity and producing less heat, than most other stationary oxygen concentrators; so RESOXY costs less to run saving you money every day.
√ CONVENIENT DESIGN & QUALITY CONSTRUCTION
A recessed flow meter and metal cannula connector mean RESOXY is less prone to accidental breakage; while a convenient internal storage cabinet lets you store away extra tubing. RESOXY easy-to-use Removable humidifier bottle he is compatible with all standard bubble humidifiers. And it provides a trouble free connection for the humidifier and oxygen tubing at the top of the unit where it's most convenient.
√ AT HOME IN THE HOME
Using oxygen therapy has traditionally been restrictive, requiring frequent bottle changes or heavy, noisy concentrators; but with the RESOXY you can finally be free of power hungry concentrators or inconvenient bottles. One of the biggest factors that separate the RESOXY from its competition is size. At just 26 pounds EverFlo is small, light and inconspicuous so it fits easily into the home without disturbing daily life, and it's easy to transport wherever it's needed.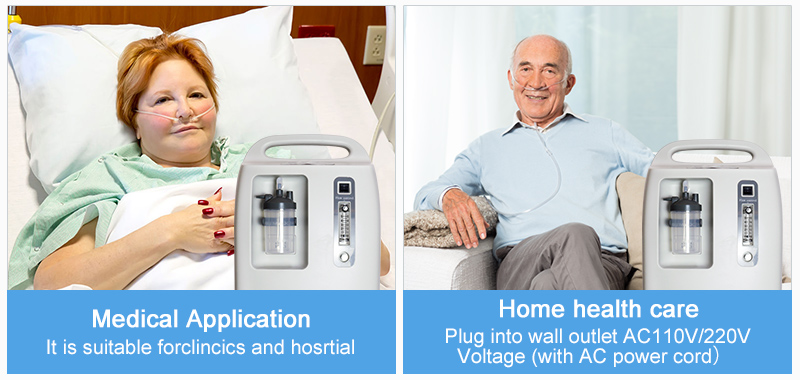 Product Feature:
1. High Oxygen Flow And Purity This oxygen concentrator is 10L with 93% purity, which is a medical level oxygen concentrator
2. This oxygen concentrator has a handle and wheels, easy to move everywhere at home. This oxygen concentrator is small in size, Stylish and beautiful
3. Wire-less Remote Control Multi-stage automatic optimization of oxygen production Technology,Technology is Guaranteed to make use more assured
4. Double filtration System Effectively guarantee the service life of the machine
5. Easy Operation
The rotary flowmeter is stable and reliable, and the elderly also can operate it independently
6. Intelligent Alarm System protects family safety and health
7. Produce Oxygen+Atomizing, one Machine With 2 Functions(nebulizer function optional)
Remarks: It is not possible to switch to the atomization mode during the oxygen production process
8. Long Lasting Time, 24 hours oxygen supply This oxygen concentrator can be used 24 hours 7 days continuously.
Package List:
| | | | |
| --- | --- | --- | --- |
| Machine | 1Set | Power cord | 1Piece |
| Power cord | 1Piece | Nasal cannula | 2Piece |
| Humidifier bottle | 1Piece | Air filter | 1piece |
| Hepa filter | 1Piece | User manual | 1Piece |