2023New Upgrade Listed 3000ML LARGE FLOW

Hydrogen Generator for Home
What is 3000ml large flow machine?
●Three Adjustable Flow Rates: 3000ml; 2250ml; 1500ml
●Tds Water Quality Intelligent Detection
●Water Tank Noise Reduction Design
●Multiple Intelligent Alarms
Ai Intelligent Turbo Ultra-Quiet Fan
Realize multiple security protections for machines
Turbo mute/ Fan smart start /Dual fans, large volume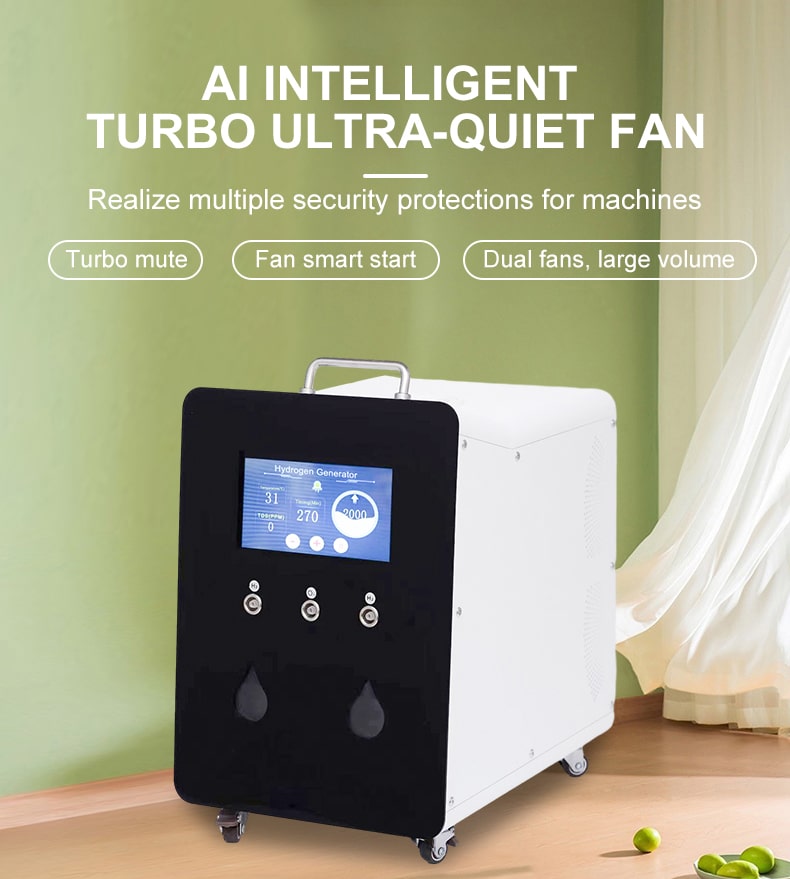 8 Major Seliing Points
√Gas volume can be adjusted
√Touch screen
√Water tank noise reduction design
√365 days without changing water
√Internal Dual System
√Intelligent alarm system
√Caster design, easy to move
√Multiple hole design, two people can nhale at the same time


Benefits of Hydrogen Absorption
♥Improve Immunity
Promote the synthesis of human fibroblast collagen, remove harmful free radicals,inhibit the death of keratinocytes and improve human immunity;
♥Relieve Insomnia
Relieve sleep disorder, reduce anxiety and grumpiness. Increase concentration and memory;
♥Relieve Fatigue
Long-term inhalation helps body to relieve fatigue, strain and nourish eye tiredness;
♥Increase Metabolism
Burn more calories at rest and during activity.Increase meta bolism for elderlys.
Every Moment "'hydrogen" Relax
Sleep, rest, beauty, relaxation, reading, watching TV, office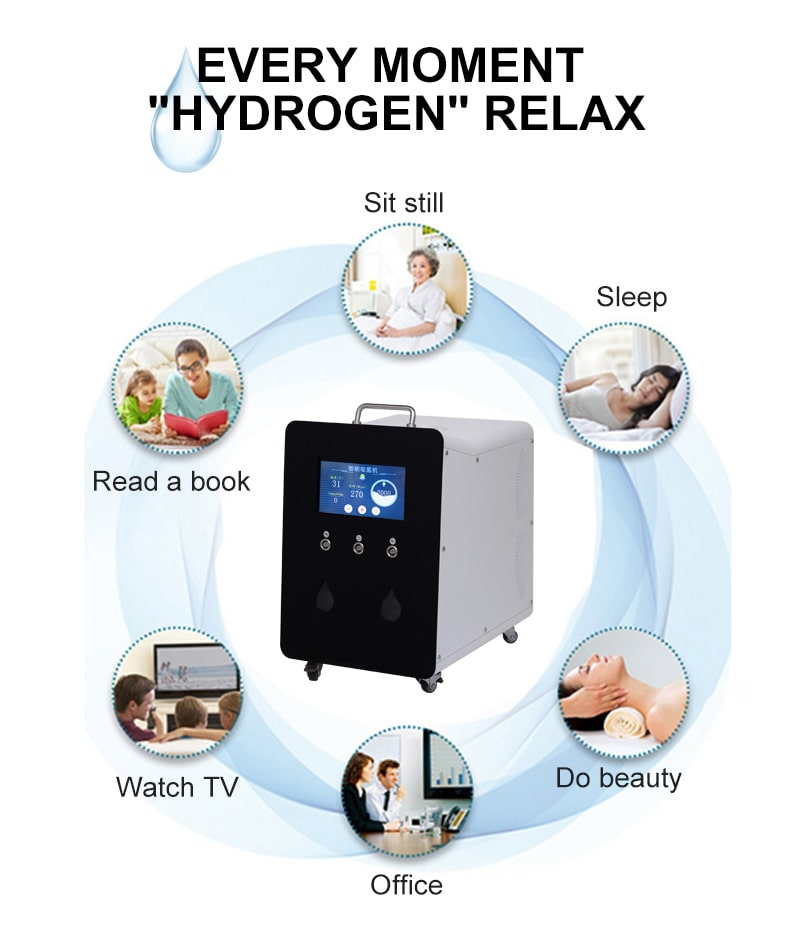 Multiple Hydrogen Inhale Methods

1.Use by one person: Inhale 200mlhydrogen.
2. Use by one person: Inhale 2000ml hydrogen+ 1000mloxgen.
3. Use by two persons: One inhale 1000ml hydrogen+ 1000ml oxgen;Another inhale 1000ml hydrogen.
4. Use by two persons: Each one inhale 1000ml hydrogen.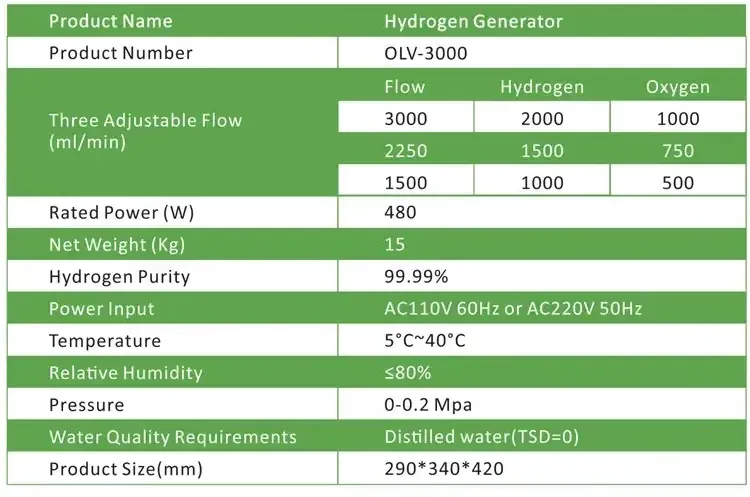 Product Display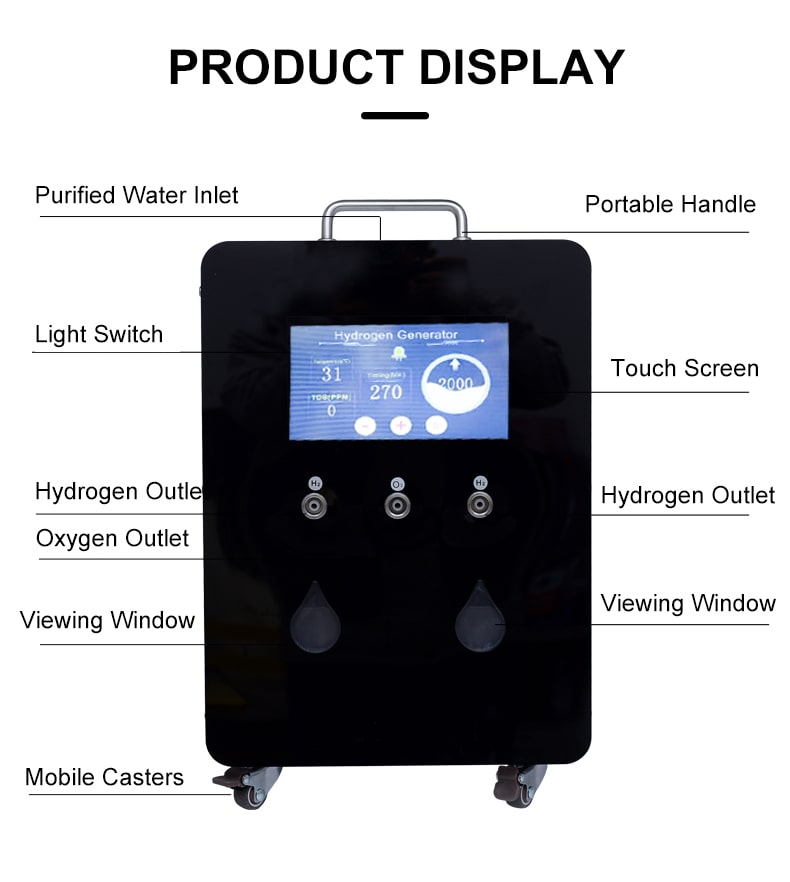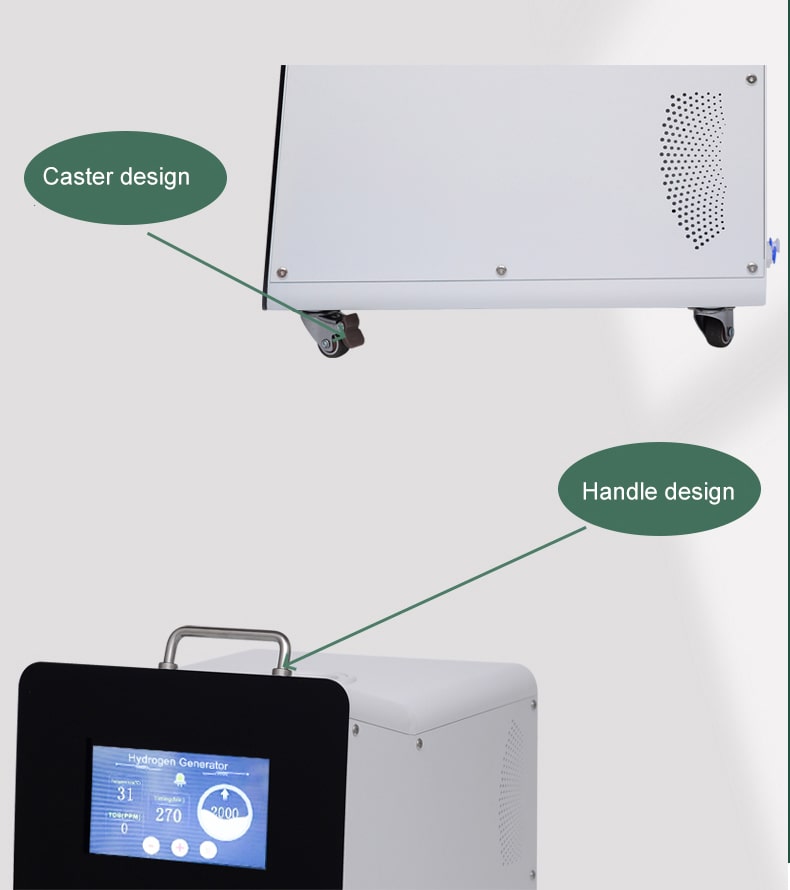 Including the accessories:2pcs nasal cannulas, 1pc goggle, 1pc earplug with tube