Why Choose Resoxy Home Care Oxygen Concentrator?
This oxygen concentrator is compact, lightweight and very quiet, making it an excellent choice for any home care environment. The operating noise of this concentrator is only 45 decibels, which means that you can sleep, watch TV and talk without interference from its operation. This machine is suitable for daily oxygen supplementation needs of pregnant women, students, the elderly, white-collar workers, and heart and lung patients.
Why is OUR Oxygen Concentrator BETTER?
✔ No Prescription Needed / Free Of Big Bulky Oxygen Tanks
✔ Oxygen Output Concentration Levels: 30%-90%
✔ Continuous Flow Range: 1-7L/min (Adjustable)
✔ Low Noise ,Less Than 40db(A)
✔ Negative Ion: 10 Million Units
✔Package Size:245*181*365 (mm) Net Weight:5kg
✔Low power consumption and low oxygen production cost
✔Operates With Rechargeable External Battery,AC or DC Power
Product Specifications
| | |
| --- | --- |
| Model | OLV-C1 |
| Flow Rate | 1-5L/min |
| Purity | |
| Sound Level | |
| Power | |
| Output Pressure | 0.05-0.07MPA |
| Net Weight | 5.4KG |
| Dimension | 310*165*310mm |
The negative ion option produces negative ions, providing positive health benefits not supported by other oxygen units. High-tech functions can be provided at no additional cost. Enjoy the aerobic health brought by negative ions
Currently only supports shipping within the United States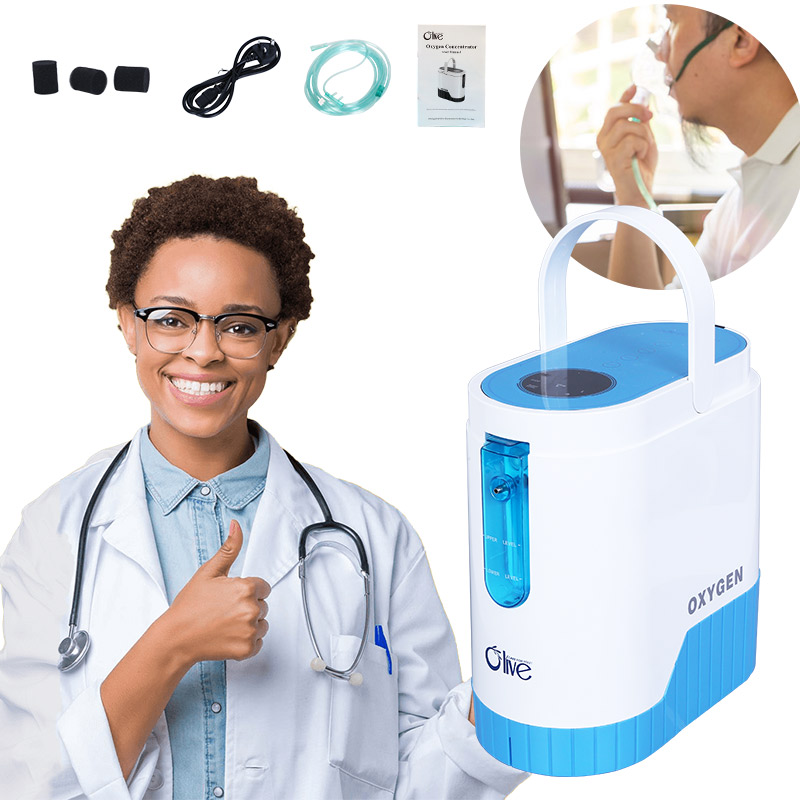 COMPLETE PACKAGE

:
1× Oxygen Concentrator

1× User manual

2× Nasal cannular

1× Humidifier bottle

4× Filter