Keep regular tabs on your and your family's health with Fingertip Oximeter
WE ARE RESOXY– Resoxy is committed to helping you create a healthy home environment to relax your body, destress your mind, and simplify your life. Founded in 2021, we are a trusted leader in health and wellness.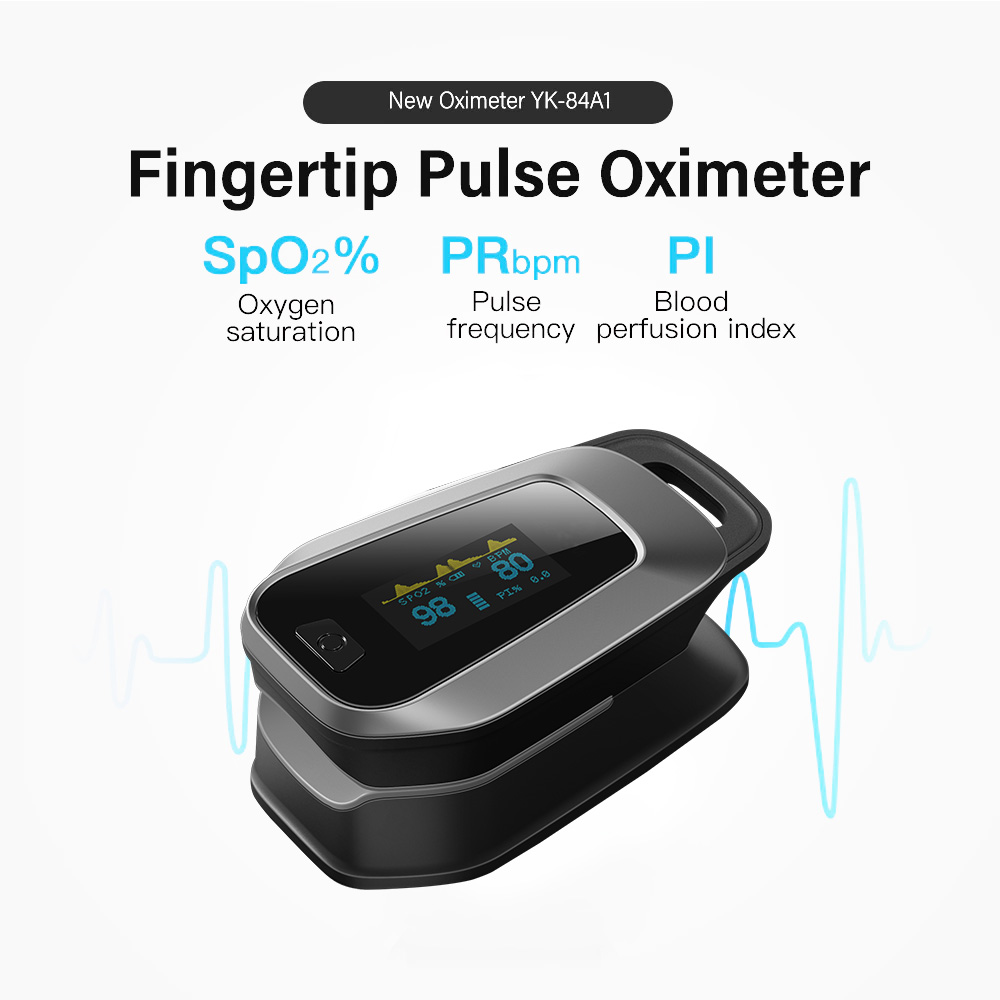 Are you looking for an affordable, non-bulky way to read your blood oxygen levels and pulse rate?
We've created a tool for you that'll give you accurate readings in just 8 seconds. All you need is our device and your fingertip.
Our device is designed to quickly and accurately tell you if your blood is getting enough oxygen. It's also important to know that your heart is beating at a healthy rate. You can trust that our machine will always give you safe and effective results.
This oximeter includes both plethysmograph and perfusion Index (PI) in one device. These two world-renowned features, the Plethysmograph and Perfusion Index (PI), improve the accuracy of the readings by a landslide.
Product Parameters

Model

OLV-84A1

Display

OLED

SpO2

Measurement range: 70~99%,

Resolution

±1%

Accuracy

±2% (70%~99%), unspecified (<70%)

Pulse rate

Measurement range: 30~240bpm,

Dimension

130 (L) *100(W) *60(H) mm

Weight

65g(without batteries)
Why is Our Oximeter BETTER?
✔OLED display: Dual Color OLED display. Better shows the data.
✔ Multi-direction display: Rotatable multidirectional display. 4 directions, 6 modes, allow you to view your results in any direction.
✔ Alarm function: Set the alarm and beep according to your needs. There will be a warning once the measured values go beyond the setting. Know it immediately.
✔ Long battery life:
1) Low-power consumption, continuously work for 6 hours.
2) In the absence of signal, the product will be in after 8 seconds to enter standby state.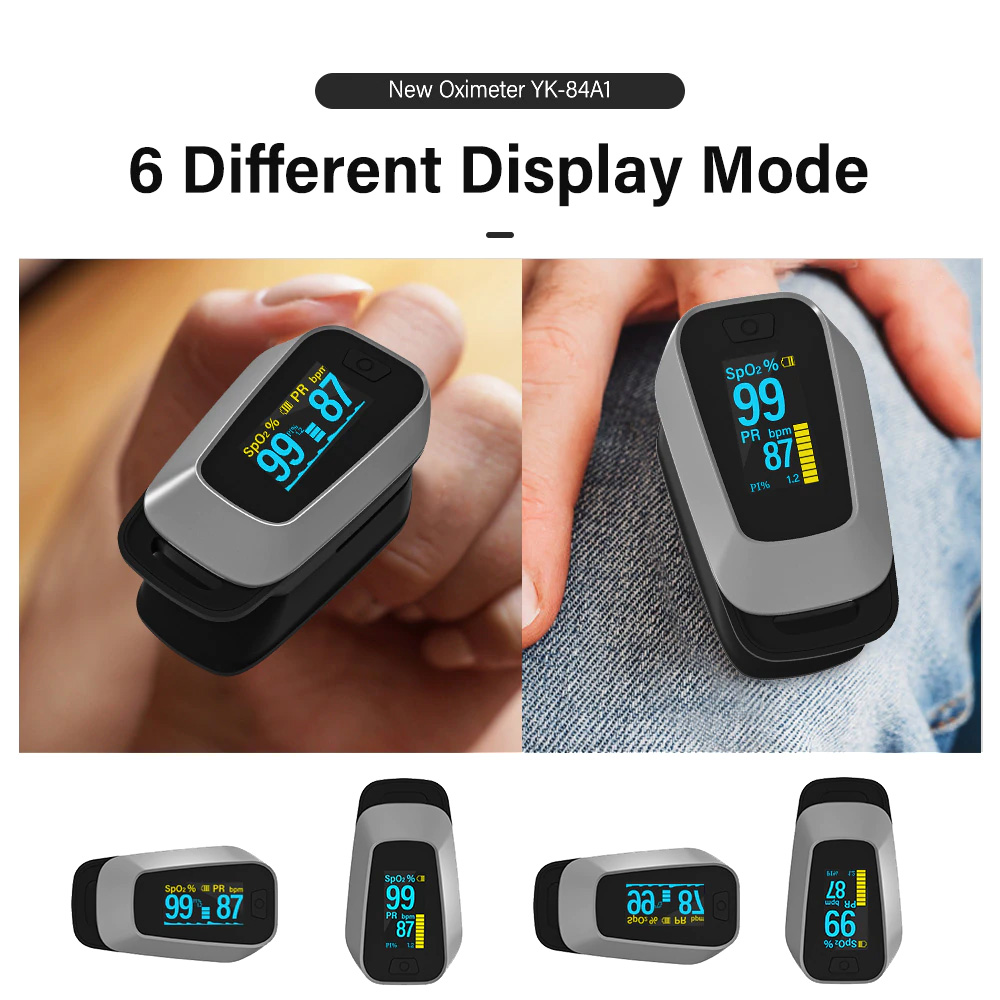 Medical Fingertip Pulse Oximetro Instructions
1. Install 2 AAA batteries into battery cassette before covering its cover.
2. Plug one finger into rubber hole of the Oximeter (it is best to plug the finger thoroughly) before releasing the clamp with the nail upwards.
3. Press button on the front panel; (Note: if equipped with automatic startup function refers to clamp oximeter, need not press the button, the instrument has 5s automatic signal detection function, directly inserted into the finger, instrument is automatically switched on timely)
4. Don't tremble your finger when the Oximeter is working. Your body is not recommended on moving status.
5. Press the button on the front panel, if we want change display direction;
6. Read relevant datum from display screen.
7. The instrument has the function of sleep, no signal will enter standby state of sleep.
8. Please replace new batteries when OLED indicates the batteries are in low powe
Why use an oximeter
*1.Eliminate the unnecessary hospital visits and ensure that your family is always safe with the Yongrow oximeter. It supports real-time pulse monitoring and contains an adaptable dual silicone finger mold with non-slip wires to maximize comfort.
*2.Yongrow Pulse Oximeter has a 1-button measurement system, customizable PR and SPO2 alarm systems with sound and screen flashing reminders, HD OLED display, and red infrared light. It can be used to take measurement even outdoors in a brighter environment as the screen blocks outside light interference.
*3.Compared to the professional medical monitors and other contemporaries, the fingertip Oximeter produces results with 98% accuracy rate and minimal numerical errors. The reading results generates quickly taking a maximum of 5-8 seconds which reduce the examination time by a huge margin.
*4.Fourth generation LFC optical frequency digital conversion technology of the blood oxygen meter helps in getting an accurate reading even in case of movements, exercise, or weak perfusion. The fourth generation LFC technology of Yongrow finger pulse oximeter brings a substantial improvement in the accuracy of the reading and data acquisition, making the Yongrow oximeter an ideal home-use medical device.