How to Choose Mask Size?
You can measure according to the three areas H, W, and T of the mask in the figure below, and select the size corresponding to the table.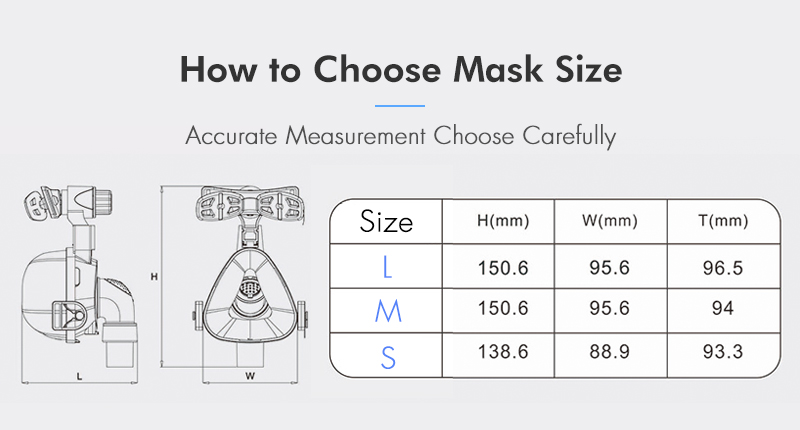 Product description:
Featuring an UltraSoft memory foam cushion, RESXORYGEN Full Face CPAP Mask With Headgear is designed to provide a superior fit and secure seal. The memory foam cushion is disposed of every 30 days, making the cleaning process easy with no soap and water needed. Designed for a comfortable night, simple and easy to use with a clear line of sight.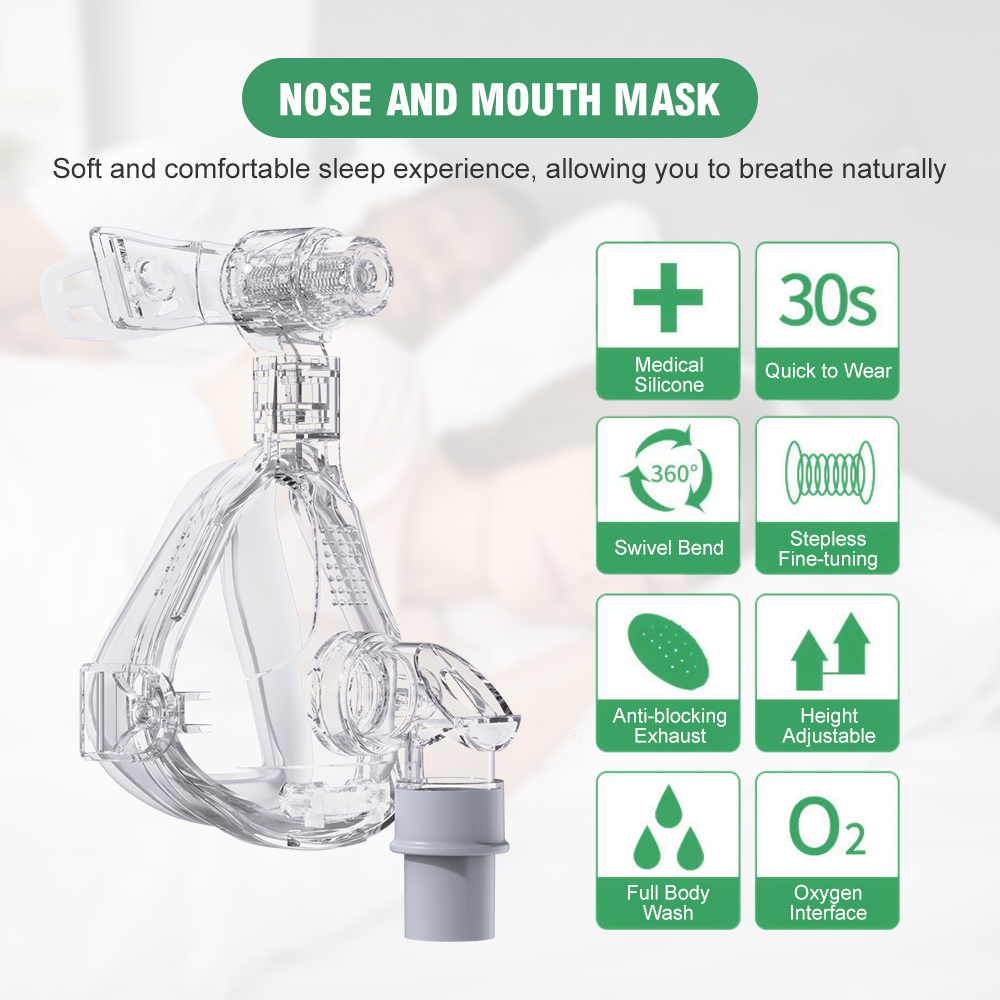 Why is OUR CPAP NASAL MASK BETTER?

💖 Three size (S,M and L) to fit patient with weight >30kg

💖 Safe: with Anti-asphyxia valve and anti-blocking holes
💖 Comfortable:two direction adjustment to fit any size of face
💖 Easy to wear or take-off
💖 Suitable for various non-invasive ventilator