WE ARE RESXOY– Resoxy is committed to helping you create a healthy home environment to relax your body, destress your mind, and simplify your life. Founded in 2020 we are a trusted leader in health and wellness.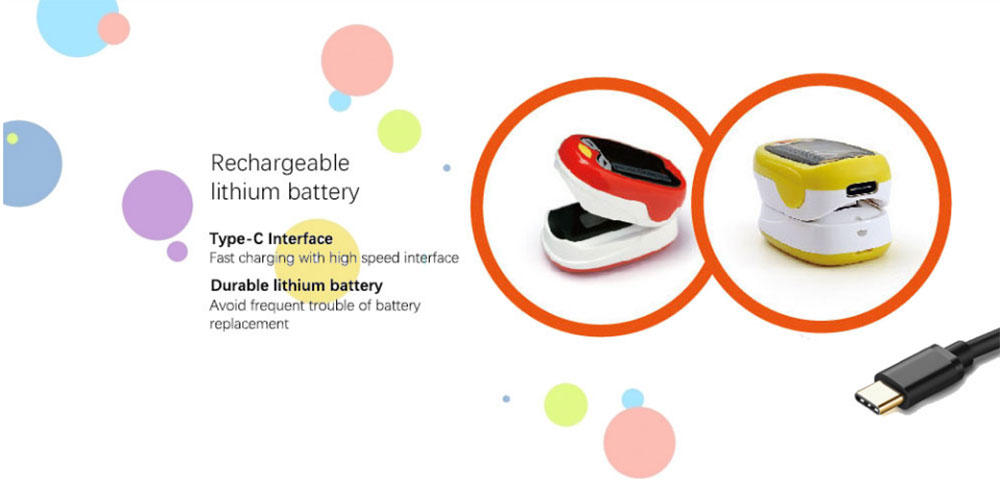 Pulse Oximeter Children Medical Device Rechargeable
Detect changes in blood oxygen by just putting this Pulse Oximeter in anyone's finger. This medical device only has an outside cartoon design so kids will be interested when put on them, but this can be used even for adults. It measures accurately and quickly to show pulse rate and peripheral capillary oxygen saturation (SpO2). This can show a faster result than other normal oximeters.
Why is Our Neonatal Oximeter BETTER
💖 Rechargeable lithium battery inserted with a convenient Type-c interface
💖 Finger touch bar mould fine-tuned based on a big data for more precise measurement
💖 Finger touch bar made by skin-similar material
💖 Funny bird body design
💖 Be specialized to children under 12 years old
💖 Bar graphic and wave graphic for SpO2,PR inside
💖 One button boot,auto shut off in 8 seconds no operation
💖 Default send out Yellow Color, If need Orange color, please leave message
What is a oximeter designed for children?
1. Children's fingers are thinner, skin and blood vessels are more transparent, and there is a clear difference between the blood flow spectrum of adults. We specially optimize the values to ensure the accuracy and stability of the values.
2. Ordinary oximeter is too large for children's fingers, easy to fall off, and the clamping force is large, it is easy to hurt the baby's fingers. We redefine the size of the oximeter, upgrade the protective pad, and better protect the baby's fingers. 、
Product Parameters

Parameters:

SPo2, Pulse Rate

SPo2 measuring range

70%~99%

PR measuring range

30BPM-240BPM,

Power consumption

Below 30mA

Charging cable

Type-C

Size

1.04''X1.11''x1.73

Warranty time

1 year

Suitable age:

more than 1 year
Packing List:
| | | | |
| --- | --- | --- | --- |
| Oximeter | 1 Pc | Built-in lithium battery | 1 Pc |
| Lanyard | 1 Pc | USB power | 1 Pc |
| Retailed Box | 1 Pc | English user manual | 1 Pc |