Product description:
To quiet your night, the Standard CPAP Hose (CPAP Tubing) features an innovative smooth bore design that helps reduce noise and deliver consistent pressure. The standard tubing is 6 feet long, 19mm in diameter, and has 22mm rubber ends for connection with your CPAP machine and face mask.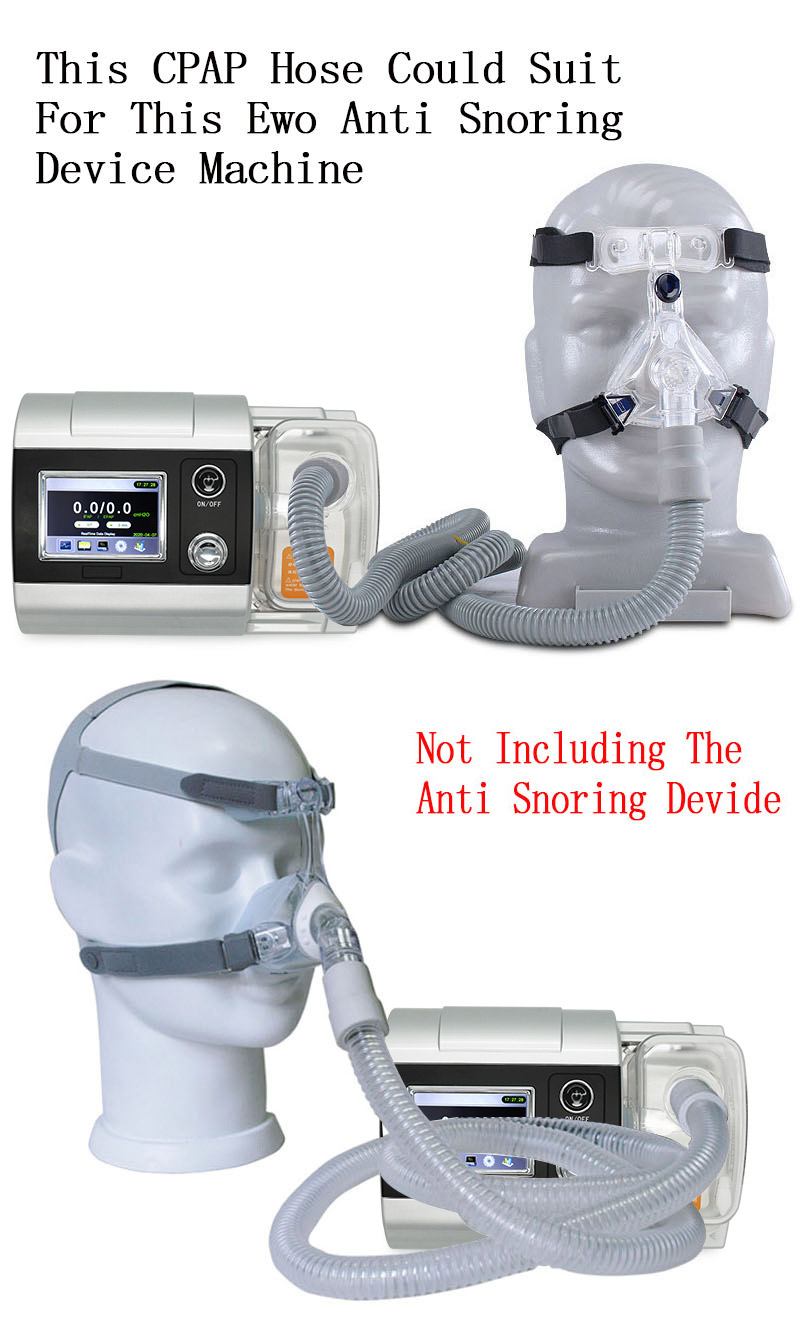 How do I clean a CPAP hose?
To clean a CPAP hose, you'll need to follow these steps:
√ Run mild soap and water or vinegar through the center of the hose.
√ Make sure the soapy solution or vinegar coats the interior of the hose.
√ Scrub with a tube brush to remove any deposits, germs, and bacteria that may be left behind.
√ Rinse thoroughly to remove any remaining suds.
√ Hang the standard tubing over a towel rack to air dry.
Why is OUR CPAP HOSE BETTER?

💖 Standard CPAP Tubing Compatible with Most CPAP Devices and Masks

💖 6 Feet Long, 19mm Diameter, and 22mm Rubber Ends
💖 Comfortable:two direction adjustment to fit any size of face
💖 Smooth Bore Design Reduces Sounds and Delivers Consistent Pressure